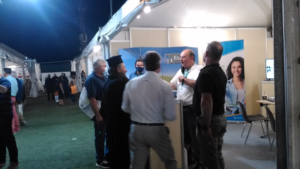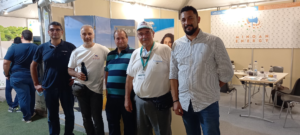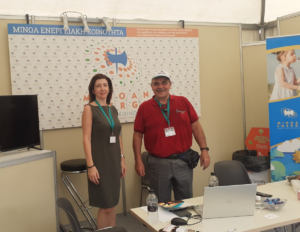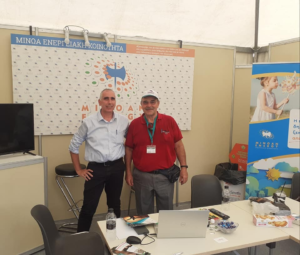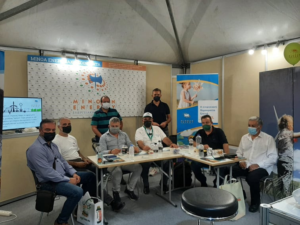 One more successful presence of the Minoan Energy, this time at the Agricultural Exhibition of Ierapetra, held from 17 to 19 September 2021.
The staff members of the Community really enjoyed the interaction and exchange of views with this particularly informed and professionally active crowd of Eastern Crete. Many of those who visited our exhibition stand welcomed the commencement of the Community's activities with enthusiasm, others with relief contemplating the bleak energy future that is prescribed in Europe in the after Covid era, while others as a self-evident progress for an island, such as Crete, which is so energy endowed.
Of course, the chairman and the Board Members of the Minoan Energy had also the opportunity to converse with representatives of political parties and municipal leaders. In particular, the members of the parliament Mr Kegkeroglou, Mr Syntychakis and Mr Logiades who were informed of the long-term planning of our Community. There was also a discussion on ways of further strengthening the institution of Energy Communities of people's broad-based strategy, such as ours, with the view to dispose the energy surplus of our region to all its inhabitants.
Equally constructive was also the meeting with the host and mayor of Ierapetra Mr Kalantzakis, with whom a tighter collaboration with our Community was agreed, through working groups composed of staff with powerful scientific and technical knowledge. Respectively, in the presence of the Mayor of Phaistos Mr Nikolaides and the chairman of Minoan Energy, a work meeting was arranged in the coming period. A common component of both of these meetings was to find solutions for the increasing energy demands of the municipalities.